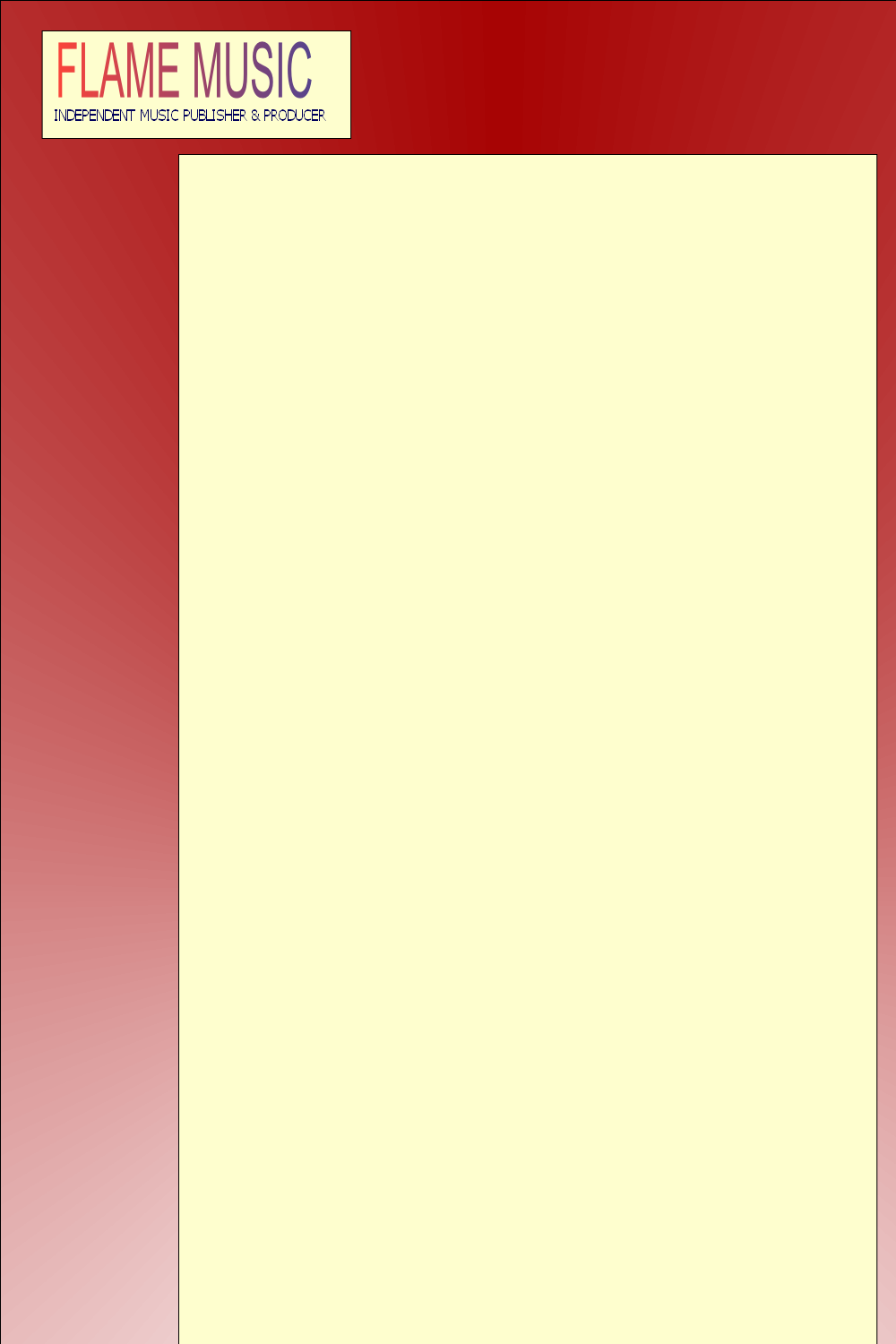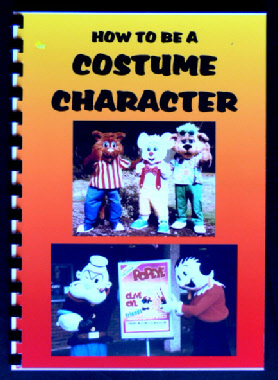 All you need to know from one of the top costume character directors. Benefit from the best advice and a valuable insight into work as a costume character from Penny Wyatt-Gold who has directed shows and appearances by famous brand characters for over twenty years.
THE 40 PAGE HANDBOOK MANUAL CONTAINS ALL THE INFORMATION YOU WILL NEED TO START OUT AUDITIONING FOR COSTUME CHARACTER ROLES.
IT INCLUDES CHAPTERS ON PRESENTATION, WORKING WITH CHILDREN, WORKING AS A CHARACTER 'MINDER' AND CARE OF THE COSTUMES AS WELL AS HOW TO GET STARTED LOOKING FOR A JOB.
THERE IS A GUIDE TO THE MAIN SOURCES OF WORK AND ADDRESSES OF THE LARGEST THEME PARKS
YOU CAN RECEIVE THE MANUAL IN ONE
OF TWO FORMATS:
1. AS A PDF FILE SENT TO YOUR EMAIL ADDRESS
£11.99 You can download the handbook and print it or view it on screen. You will need Adobe Reader installed on your PC.
If you do not have Adobe Reader or you want to install the latest version there will be a link with the Manual to a free Adobe download. £11.99
2. AS THE PRINTED HANDBOOK
£15.99 including UK & Europe postage & packing.
Penny Says "Have you ever wondered what it would be like to be Mickey or Minnie Mouse - what it would be like to spend your working day entertaining and delighting children from one year old to one hundred years old? I can tell you what it's like - it's wonderful!
Whether you are a trained dancer, actress or singer who would like to fill in between engagements or whether you have absolutely no formal training at all but feel it would be an exciting way to earn a living, to travel and to spend your days in a fun environment this is for you.
The opportunities are excellent for working on occasional days for character promotions or for working a full summer season or indeed full time in international resorts and theme parks.
If you attend an audition for work as a costume character you must demonstrate your aptitude for and knowledge of this area of the entertainment world and my forty page guide will help you to sharpen your skills and to shine at any audition you attend.
Good luck and best wishes Penny Wyatt-Gold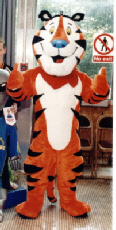 BUY NOW AND START A NEW CAREER OR MAKE VALUABLE EXTRA INCOME
Penny has directed and choreographed famous brand costume characters for over twenty years in all sorts of situations from full scale production shows to short promotional appearances. In Pantomime, at theme parks, on theatre tours, and at exhibitions and product promotions Penny has brought characters to life in a way that makes them believable, entertaining and exciting for children and adults alike.
A list of her clients and the characters she has successfully trained and staged is endless and includes:
The Thorpe Park Rangers - Thorpe Park, Surrey, UK
The Legoland Brick - Windsor, UK - The Smurfs in concert - Dubai
Popeye and Olive Oyl - UK Theatre Tours, Stunt Shows,
Peter Rabbit - Alton Towers - Tony Tiger Promotions - Kelloggs.
The Power Rangers - Butlins - Sylvanian Families - Theatre Tour
Yogi Bear & Boo Boo - South Korea, Japan, Phillipines.